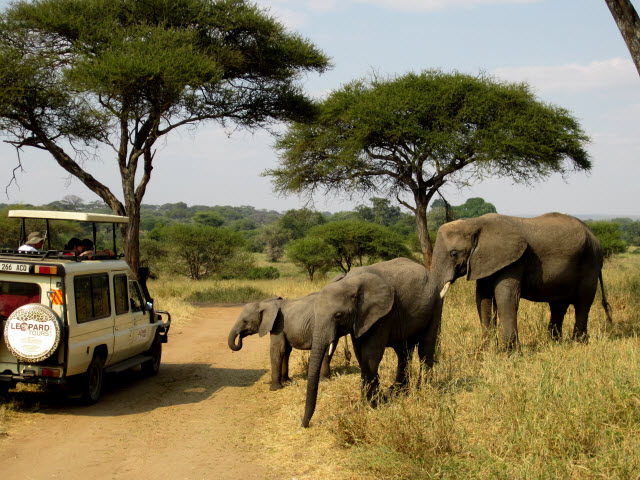 Your time in Tanzania will be
so much more than volunteering

. You'll also:


See zebras, elephants, lions and rhinos on an authentic weekend safari
Hike to an incredible waterfall near Mt. Kilimanjaro 
Learn African dance, percussion, bead making, and even how tothrow a spear
Spend a weekend among Maasai warriors and learn about their culture

Visit an organic coffee plantation and learn how local farmers harvest coffee beans
Volunteer at a village primary school and make a difference in the lives of children


Volunteer Projects in Africa
Of course, the volunteer work you'll do while in Tanzania is also a key component of the program. On this trip, you'll work with Africa's youngest generation by supporting the English language development of children at a local primary school. Lead lessons, work 1:1, and play educational games that will support learning at this village school. You'll also have the chance to help restore the infrastructure at the school. This is an opportunity to dive into a rural community and experience what life is like in Tanzania!


Where Else Does GLA Send High School Volunteers?
Ghana, Thailand, China, India, Fiji, Bali, Peru, Costa Rica, Guatemala, The Galapagos, and the Dominican Republic.

Program Themes for Teens
Helping Children, Animals & Wildlife Protection, Language Learning, Poverty Alleviation, Education, Environment & Ecology, Arts, and Public Health.

Tuition
$1,799 to $4,599 for 1 to 3 weeks, spring & summer*
*Tuition includes all in-country expenses including educational materials, lodging, 3 meals per day, all in-country transportation, airport pick-up, professional full-time staff and experts from the US/Europe, travel medical insurance, cultural activities, lectures, weekend excursions, and pre-departure materials and support.