Your Adventure is Just Around the Corner

GLA Enrollment
Ready to enroll in GLA?
Begin your journey with the enrollment application below
Questions about GLA?
Let us help!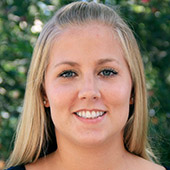 GLA's Enrollment Advisors are here for you!
Our team of experienced advisors has visited, staffed, and even sent their own teens on our programs abroad. They are happy to share their insights and experiences to help your family decide what works best for you.
Start Your Enrollment Application 
Congratulations on taking the next step on your path to joining one of our international community service opportunities for high school students. This is your chance to be the change in your world, and you're only a few clicks away from making it happen.
To begin your enrollment, select a location and program below. After you've completed your selections, our experienced student coordinators will guide you one-on-one if you have any additional questions. By creating your account and entering in your contact information, you're making it easy for our enrollment advisors and student coordinators to get in touch with you and ensure you're taken care of every step of the way.
Refund policy -Rest assured, if your schedule or plans change, we have a detailed refund policy in place.
Apply by mail - If you would prefer to apply by mail please click here to download and print a paper version of our application.
Program availability - Our programs begin to fill in January. Applying early assures a spot in your desired session date.
Virtual program registration - If you are looking for our virtual program or internship registration form, click here to register.