Your Adventure is Just Around the Corner

GLA Enrollment
Ready to enroll in GLA?
Begin your journey with the enrollment application below
Questions about GLA?
Let us help!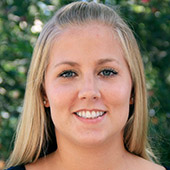 GLA's Enrollment Advisors are here for you!
Our team of experienced advisors has visited, staffed, and even sent their own teens on our programs abroad. They are happy to share their insights and experiences to help your family decide what works best for you.
Accepting Late Applications - Apply Now
Please note that many of our 2023 programs are full, but we are accepting late applications to many programs with availability. Please check our Session Status Board for more details.
Deadlines for Late Applications:
Your full online application and waiver are due within 24 hours of placing your deposit in order to be eligible as a late applicant. This should take no more than 30 minutes to complete online. For an electronic waiver for eSignature, please contact us or check your email inbox (it will be sent once we see your application request come through). Once your application & waiver is received, they will be reviewed for enrollment. If any supporting documentation is needed prior to enrollment, it must be received within 2 business days in order to be eligible for late enrollment.
Please familiarize yourself with our COVID-19 response plan and ourrefund policyprior to placing your deposit. 
Upon acceptance into the program, your full balance and pre-departure requirements will be due in 1-7 days (depending on the departure date). Be prepared to promptly submit upon enrollment: (1) a copy of a valid passport (recommended min. 6 months validity) or a copy of ID if traveling domestically, (2) the full tuition balance (3) a copy of the flight itinerary (do NOT book until instructed to do so; upon acceptance/enrollment), (4) the GLA Physician Release form and (5) a copy of US Health insurance (for those on a program within the US traveling & domestically only)
Please note some destinations have additional entry requirements and we recommend minors bring 2 completed and notarized copies of the Parent Authorization Form with them.