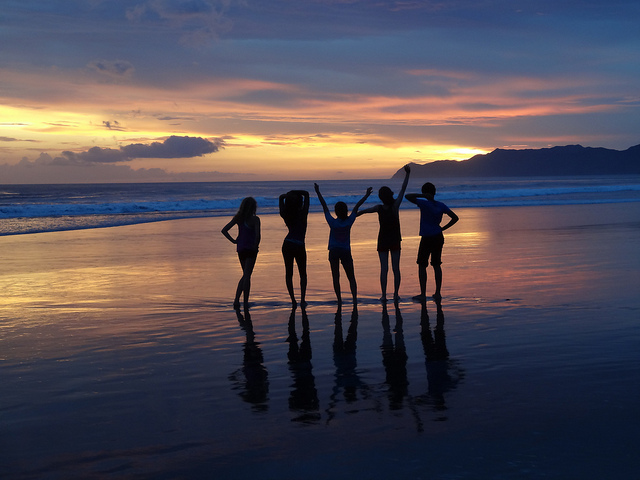 Your time in Costa Rica will be
so much more than volunteering

. You'll also:


Hike to natural hot springs and experience your own private jungle spa
Experience the mind-blowing diversity of the rainforest 
Get airborne on a zip-line through the canopy  
Go tubing down raging river rapids and get your adrenaline pumping
Hike to the top of an active volcano   
Go horseback riding through the serene mountains 
Volunteer in rual beachside community schools


Volunteer Projects in Costa Rica
Of course, the voulunteer work you'll do while in Cost Rica is also a key component of the program. On this trip, you'll work on two projects- improving the infrastructre at a local school, as well as spending time mentoring and playing with the youngest generation of Costa Ricans living in the community. Make a difference in the lives of children and form bonds that will last long past your ten days here. This is an opportunity to dive into an authentic community and experience what life is like in the Costa Rican rainforest!


Where Else Does GLA Send High School Volunteers?
Africa, Thailand, China, India, Fiji, Bali, Peru, Guatemala, The Galapagos, and the Dominican Republic.

Program Themes for Teens
Helping Children, Animals & Wildlife Protection, Language Learning, Poverty Alleviation, Education, Environment & Ecology, Arts, and Public Health.

Tuition
$1,799 to $4,599 for 1 to 3 weeks, spring & summer*
*Tuition includes all in-country expenses including educational materials, lodging, 3 meals per day, all in-country transportation, airport pick-up, professional full-time staff and experts from the US/Europe, travel medical insurance, cultural activities, lectures, weekend excursions, and pre-departure materials and support.