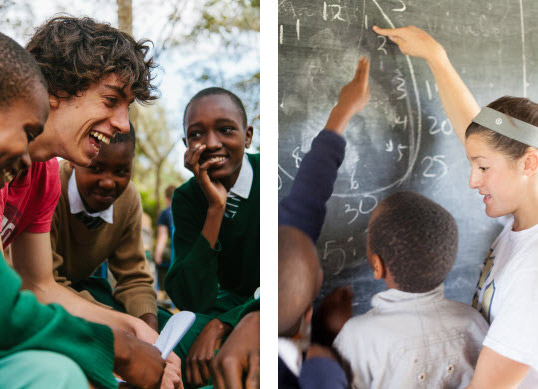 2-3 Week Peace Corps Inspired Travel Programs
The Peace Corps is not open to high school students. Global Leadership Adventures, however, is a great alternative for teenage students. Founded by Returned Peace Corps Volunteer (RPCV) Andrew Motiwalla, GLA was conceived as a Peace Corps for teens. GLA offers volunteer programs in international developing countries, which vary from one to three weeks (and up to six weeks on linked programs), primarily during the summer. There are opportunities to volunteer in 20 countries throughout Africa, Asia, Europe Latin America, and the Caribbean.
Like in the Peace Corps, GLA teens will:
Make a meaningful difference in a community
Develop lasting relationships with local people and students from around the world
Meet with local leaders and organizations
Be immersed in a culture different than their own
Gain new perspectives on global challenges
Many GLA staff members are RPCVs and are able to provide excellent guidance on Peace Corps alternatives, from their intimate knowledge of the Corps. And for teens who are looking to make a difference in a community in-need, a GLA program can be that first step toward lifelong, life-changing international experiences.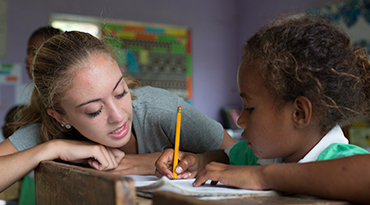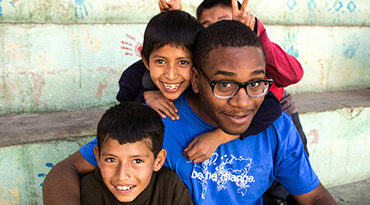 As one GLA alum wrote on her GLA program in Costa Rica:
"Words cannot come close to describing my experience. In a matter of two weeks I fell in love with the country. I was surrounded by unique and inspiring individuals that all wanted to make a change in the world; to plant that seed of change. I was blessed to have been with such an amazing group of students and leaders. Photos cannot simply express the beauty that I witnessed. My perspective on life has changed and a passion has been instilled in my heart. So much in just two weeks. Being somewhere where you're happy and with people you truly love and adore is home. Massive thank you to GLA for making it happen."

-Kimi M.