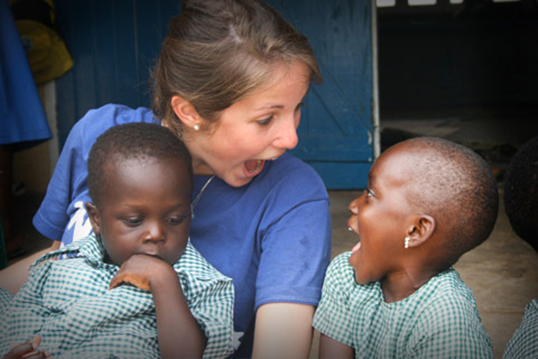 Launching Your High School Volunteer Program Adventure
If you're no stranger to volunteering and are looking for some new challenges that will expand your horizons and increase your skills, Global Leadership Adventures (GLA) offers international high school volunteer abroad summer programs for socially conscious teens interested in making positive changes in struggling communities around the world.
As a leader in the field of high school volunteer programs, GLA's mission is to inspire the next generation of leaders to realize their potential to transform the world and their role in it. We've sent over a thousand students to foreign countries throughout Africa, Southeast Asia, and Central and South America.
Join other students, ranging in ages from 14-18 years old, in their pursuit to engage in a
new culture while simultaneously participating in various community service organizations.
Our range of high school volunteer abroad opportunities cover a variety of locations and
you can engage in a range of opportunities:
Build playgrounds and classrooms near Mt. Kilimanjaro in Africa
Improve sustainability for villagers in the Caribbean
Participate in nonprofit organizations in India
Help combat malnutrition in kids in Peru
Protect endangered species in the Galapagos Islands
GLA's programs provide high school students with a chance to develop leadership skills, gain a broader cultural awareness and make a difference in the lives of others. By devoting your time to a worthy cause, you have the opportunity to challenge yourself in new ways, achieve new accomplishments and forge a path to a future career.