Change Your World through a High School Medical Summer Program
Get hands-on experience helping local providers of medical services in a rural, impoverished community
Join fellow volunteers and local leaders in building healthy household-focused projects, like water sanitation and health education
Meet with local healthcare leaders in the area of medicine and public health
Experience the impact of health on a community through cultural, economic, and environmental systems
Itineraries include meaningful volunteer service + cultural immersion = adventure!
Develop your leadership skills
Great experience for college applications and essays
Have a life-changing experience in a new country as you develop real-world leadership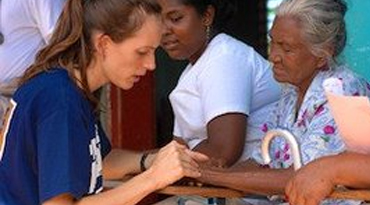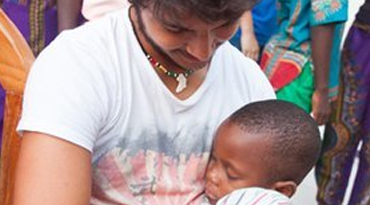 Make meaningful connections and experience the positive impact of service-learning in a new culture. Think of GLA's medical camps for high school students like the earliest possible pre-med programs you can be a part of - there's nothing close to home like it!
From Lily, a GLA Participant:

"We got to work side by side with the villagers, which shows Global Leadership Adventures' true passion in helping out the right way."
A GLA adventure to fuel your passions, or find a new one.
Children & Education • Language Immersion • Ocean & Environment Conservation • Animal & Wildlife Conservation • Sports Leadership • Medicine & Public Health • Social Entrepreneurship • Photography & Journalism • Children & Community Development • Building from Start to Finish • Middle School
Tuition is all-inclusive
$2,099 to $6,299 for 1 to 3 week teen volunteer camps, Spring Break & Summer sessions*
Where Will You Travel As A GLA Volunteer?
Africa • Ghana • South Africa • Tanzania • Asia & The Pacific • Bali • China • Fiji • India • Thailand • Central America & The Caribbean • Costa Rica • Belize • Cuba • Dominican Republic • Guatemala • Guadeloupe • Haiti • Europe • Spain • South America • Brazil • Galapagos • Peru