Make an Impact in Africa, Asia, Europe, Latin America & the Caribbean
Have a life-changing experience in a new country as you develop real-world leadership skills
Community service is at the heart of each of our programs - build relationships and make a lasting impact in a developing community through meaningful volunteer work
Embrace the traditions of new cultures with the guidance of experienced mentors
Explore exciting new locales and have a real adventure in-between volunteering on your service projects
Make friends with like-minded teens who share your passions for volunteering and travel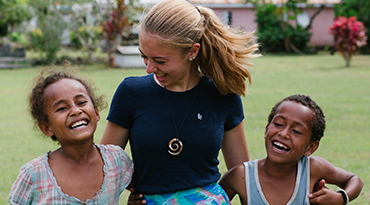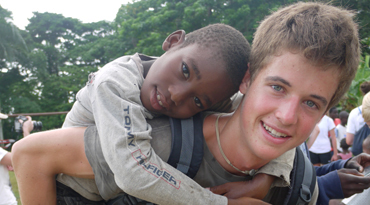 Most teen volunteer opportunities are found close to home, but think of the even greater impact you can make in under-served communities abroad. By traveling with GLA, you're in the unique and incredible position of being part of a diverse group of high school students from across the globe that want to make a difference - and be the change - far from home. Our summer programs for high school students focus on meaningful service work and pair cultural activities and excursions alongside volunteering. You also have an enviable choice: be an explorer and find your passion in service of a community-in-need, or be an enthusiast and fuel your passion on a project that builds on your interests.
A GLA adventure to fuel your passions, or find a new one.
Children & Education • Language Immersion • Ocean & Environment Conservation • Animal & Wildlife Conservation • Sports Leadership • Medicine & Public Health • Social Entrepreneurship • Photography & Journalism • Children & Community Development • Building from Start to Finish • Middle School
Tuition is all-inclusive
$2,099 to $6,299 for 1 to 3 week teen volunteer camps, Spring Break & Summer sessions*
Where Will You Travel As A GLA Volunteer?
Africa • Ghana • South Africa • Tanzania • Asia & The Pacific • Bali • China • Fiji • India • Thailand • Central America & The Caribbean • Costa Rica • Belize • Cuba • Dominican Republic • Guatemala • Guadeloupe • Haiti • Europe • Spain • South America • Brazil • Galapagos • Peru