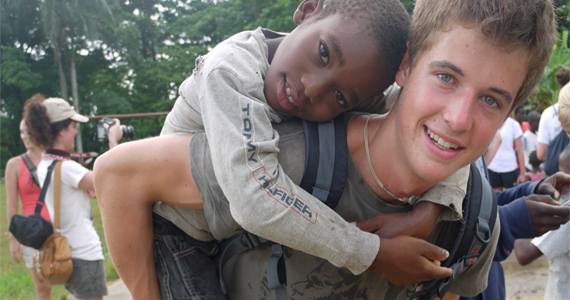 Summer Gap Program for Incoming College Freshmen
Get a gap year experience without taking a year off from school
Build real relationships with other students from around the world
Travel and make a difference while saving money (compared to a full gap year)
Trek Peru's legendary Inca Trail and experience the amazing Machu Picchu
Journey to an Elephant Village in Thailand and volunteer with endangered elephants
Make a difference in the lives of children in India
Design a project that helps local families in the Dominican Republic
Work to protect Fiji's wildlife and learn about critical marine conservation efforts
Gap Year Alternative
Global Leadership Adventures programs are a great alternative to taking a gap year between high school and college. For high school graduates who want to see the world, make a difference and gain some real world experience before entering college, a GLA program can be the perfect fit. The best part? With programs ranging from 1-6 weeks, it's a fraction of the cost of a full gap year program. Plus, with sessions from early June to late August, you'll be back in time to start college on-time in the fall!


Where Does GLA Send Volunteers?
Africa • Ghana • South Africa • Tanzania • Asia & The Pacific • Bali • China • Fiji • India • Thailand • Central America & The Caribbean • Costa Rica • Belize • Cuba • Dominican Republic • Guatemala • Guadeloupe • Haiti • Europe • Spain • South America • Brazil • Galapagos • Peru
Program Themes

Children & Education • Language Immersion • Ocean & Environment Conservation • Animal & Wildlife Conservation • Sports Leadership • Medicine & Public Health • Social Entrepreneurship • Photography & Journalism • Children & Community Development • Building from Start to Finish • Middle School
Tuition
$2,099 to $6,299 for 1 to 3 weeks, spring & summer*
*Tuition includes all in-country expenses including educational materials, lodging, 3 meals per day, all in-country transportation, airport pick-up, professional full-time staff and experts from the US/Europe, travel medical insurance, cultural activities, lectures, weekend excursions, and pre-departure materials and support.