The full-color GLA catalog includes:
A two-page spread for every GLA destination with photos and program details
Testimonials from parents, students, and staff about their experiences abroad
Descriptions of our 5 Point Safety System™ and Home Base lodging model
A step-by-step guide for enrolling in a program or connecting with a GLA Enrollment Advisor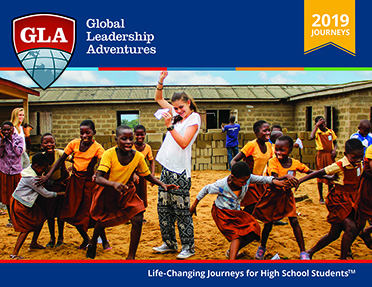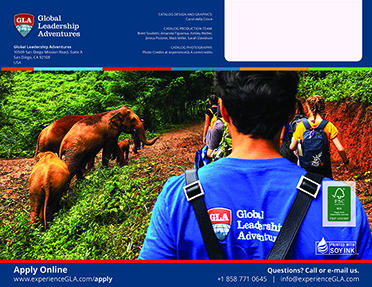 *Your GLA catalog by mail comes completely free of charge.
A GLA adventure to fuel your passions, or find a new one.
Children & Education • Language Immersion • Ocean & Environment Conservation • Animal & Wildlife Conservation • Sports Leadership • Medicine & Public Health • Social Entrepreneurship • Photography & Journalism • Children & Community Development • Building From Start to Finish
Tuition is all-inclusive
$2,099 to $6,299 for 1 to 3 week teen volunteer camps, Spring Break & Summer sessions*
Where Will You Travel As A GLA Volunteer?
Africa • Ghana • South Africa • Tanzania • Asia & The Pacific • Bali • China • Fiji • India • Thailand • Central America & The Caribbean • Costa Rica • Belize • Cuba • Dominican Republic • Guatemala • Guadaloupe • Haiti • Europe • Spain • South America • Brazil • Galapagos • Peru